Walsh Law, P.C. is a law firm of two attorneys licensed to practice law in Colorado, Marnie Walsh and Tom Walsh (wife and husband). Walsh Law is located in the one-story brick building called the South Mesa Professional Building, at 2201 Ford Street, Suite 203, Golden, Colorado 80401. Please click on the Directions link for directions and a map. The telephone number is 303-279-7229. The firm was organized on July 9, 2004.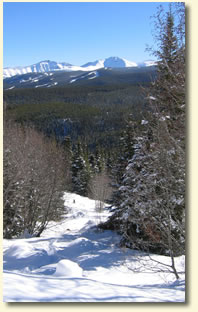 The attorneys at Walsh Law are reliable and well-respected in the community of Jefferson County and its surrounding areas. Their mission is to help clients make educated choices with confidence.
Tom Walsh has 30 years of experience responding to clients' needs and providing personalized attention to their legal problems. His practice emphasizes civil litigation including probate litigation (will contests), real estate, contracts, and appeals. He also assists clients with estate planning and general business advice. Please click on the Attorneys link to read more about Tom and for a list of his legal services.
Marnie Walsh focuses on creating personalized wills, trusts, powers of attorney and other estate planning documents. She also assists leaders of  nonprofit organizations with formation, operation, and application for tax-exempt status. Her clients benefit from her knowledge of federal tax laws, as she has a Master of Laws in Taxation. Please click on the Attorneys link to read more about Marnie and for a list of her legal services.